In case you missed an episode or just want to watch them again, tune in to DIY tomorrow, June 3rd to catch the Bronson Pinchot Project Marathon! All the 16 episodes of the season will be shown, starting at 1:00 pm and ending at 9:00 pm EST.
If you're on Facebook, share and invite your FB friends to watch the marathon with us!
Happy viewing!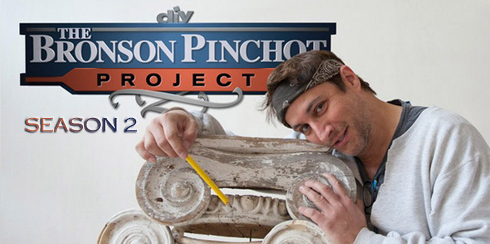 It's that time of the year again!
Bronson is turning 54 today and we are celebrating at our Facebook page! If you'd like to wish him a happy birthday, go to www.facebook.com/bpinchotonline and leave a message, or leave a comment below!

Yes! The Bronson Pinchot Project's first two seasons were so popular that a brand new series is being produced by the DIY Network, Bronson Pinchot Saves America!
The new show is being shot now and is set to premiere in 2014.
From the DIY press release:
Bronson Pinchot, Hollywood's favorite character actor and salvage and renovation expert, also gets a new 2014 spin-off. In Bronson Pinchot Saves America, Pinchot and Mikey, his trusted sidekick from DIY Network's The Bronson Pinchot Project, scavenge their way through the U.S. to rescue previous artifacts from demolition.
Check our Facebook page for the latest news on the show!
This happened a while ago and was widely commented on our Facebook page, but it's too much fun not to share with all of you who might not have seen it yet!
Bronson and Butch Patrick (who played Eddie Munster on the Munsters) appeared at the Fox 43 News program to promote the American Music and Pop Culture Expo in Hershey and, well, you must see it for yourself. Enjoy!

http://www.youtube.com/watch?v=_bfYhHDxfuI
First of all, I would like to thank everyone who have sent messages and comments supporting the Bronson Pinchot Project for the past year, your messages have been read and immensely appreciated by us!
Now DIY and HGTV, the two networks which are responsible for producing the Bronson Pinchot Project would love to hear what you have to say about the show! Go to DIY and HGTV's Facebook pages and let them know you want more BPP!
DIY's Facebook Page: https://www.facebook.com/DIYNetwork
HGTV's Facebook Page: https://www.facebook.com/HGTV
Fans will be able to meet Bronson this upcoming March at The American Music & Pop Culture Expo in Hershey, PA! Bronson will be one of the special guests at the convention, which will take place at the Granada Avenue Gymnasium on March 29th and 30th.
For more info, check out the convention's official page: http://www.usatheatres.com/conventions/
Yes, The Bronson Pinchot Project is back for Season 2! The new season of the show premieres tonight, at 11pm EST on the DIY Network and it promises to be a great start for this 16-episode season!
Tonight's episode is called Federal Sitting Room and, according to the DIY website, "in this episode, Bronson Pinchot takes an awkward space and transforms it into a room straight out of George Washington's home. Affectionately known as the Federal Sitting Room, the space that Bronson and his team recreate is brought to life with a beautiful fireplace surround built from salvaged materials, including moldings from 1790 and wallpaper from 1805. The room's focal point is a large plaster bust from the 18th century in the corner. These relics help create an elegant space that transcends time."

So tune in on the DIY Channel and don't miss it!! Edit: The show is on HGTV as well! Check it out!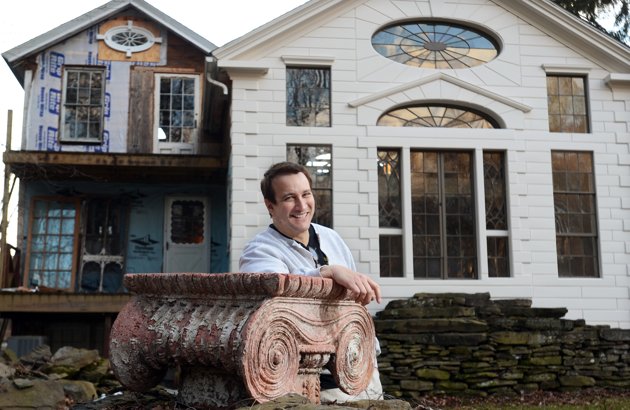 PS: Check out this wonderful behind the scenes video from DIY: https://www.facebook.com/photo.php?v=10200489490382575
Yes, it is Christmas time again, and we here at BP Online always have a little special something for and from the fans.
Below are the creations and Christmas wishes of a few awesome Bronson fans to cheer up the Holidays!

From Elatia (click to view full size):


From Whitney:


From Missy:

From Rachel (be warned, this is funny!)
http://www.youtube.com/watch?v=s0lIduMzG5w

From Kristen:
Christmas is for love,
friends and family

Christmas is for peace,
joy and happiness

Christmas is for having fun,
laughing and talking

Christmas is for everyone,
the rich and the poor

That's what christmas means to me,
the presents don't mean a thing
unless you made it
or it comes from the heart

couse the best gift of all
doesn't glitter and sparkle,
it' not wrapped in ribbons or paper,
it doesn't cost a thing

the best gift of all
doesn't come from the store
its time spent
with you and me

Love always,
Kristen-Lee Corrigan

From Richi (click to view full size):

From yours truly, Lucy:
Merry Christmas, Bronson, Merry Christmas everyone! See you next year!
Oh yeah, and thanks for three years of BP Online! 🙂
With a little help from Bronson himself, we have been able to provide answers to the most frequently asked questions you have sent through the website over the past three years.
And here they are, in our brand new FAQ page: http://bronsonpinchot.org/?page_id=772
If you have a question, make sure you read through the FAQ, your question might be already answered there. If not, feel free to send in your question via the Contact page.