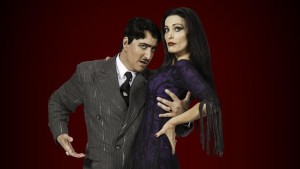 Happy Fall everyone!  If you're around Los Angeles anytime in the next month, be sure to check out BP in 3D Theatricals presentation of The Addams Family!
You're invited to Gomez and Morticia Addams' annual family gathering, where you'll rub elbows with the macabre and morbid, the cadaverous and crazy. RSVP to see what happens when daughter Wednesday brings a "normal" boy and his stuffy parents to the party…..This original story is based upon The Addams Family characters created by Chas Addams for his hilarious single-paneled "gag" cartoons.
Bronson will be playing Gomez Addams!  He will be performing at the historic Plummer Auditorium in Fullerton October 10th-25th and at the Redondo Beach Performing Arts Center October 31st-November 8th.  Get tickets and info here — and let us know if you're going to the show! 🙂
Also, check out BP on Showtime in Ray Donovan as uh, "kinky" weatherman Flip Brightman..heh heh.. Get info here!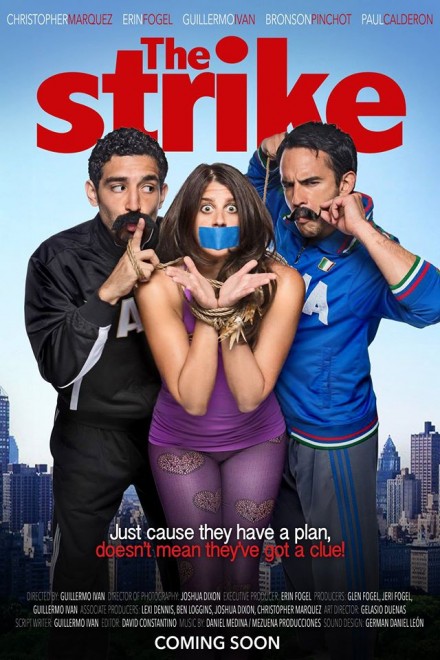 No release date as of yet — we'll keep you posted!  Check out the trailer and other goodies on The Strike website. 😀
AWESOME NEWS!!! 😀 Bronson is hosting the 2015 True Romance Fest in LA!  This year it's May 1st and 2nd a the Safari Inn.  VIP Packages are already on sale (Breakfast with Bronson!  The Elliot Blitzer Suite!) on the True Romance Fest website.  Single day tickets aren't on sale yet — but we'll keep you posted.  Get all the info you need here.  And check out some good stuff from last year here.
We haven't posted any new audio in a bit — here are a few samples of BP's lastest audiobook work.  As always, hit up audible.com for ALL of Bronson's work!
We hope everyone had a fantastic holiday!  Now, back to BP bidness. 😀
Bronson will be guest starring on Debra Messing's new show "The Mysteries of Laura" Wednesday January 7th at 8PM on NBC!

Get more info on the show here.
Also, DIY Network is still airing episodes of the Bronson Pinchot Project — if you're missing any, set your DVR!  Times are EST.  If you're in Europe or Asia — the international version of the Travel Channel is airing episodes as well!  Check listings here.
It looks like Bronson managed to freak out just about everyone as cannibalistic serial killer George Burton on NCIS.  Missed the epi?  Watch it here.
Also, BP mentions on our Facebook page that he'll be guest starring on an upcoming episode of NBC's The Mysteries of Laura with Debra Messing!  We'll keep you posted! 😀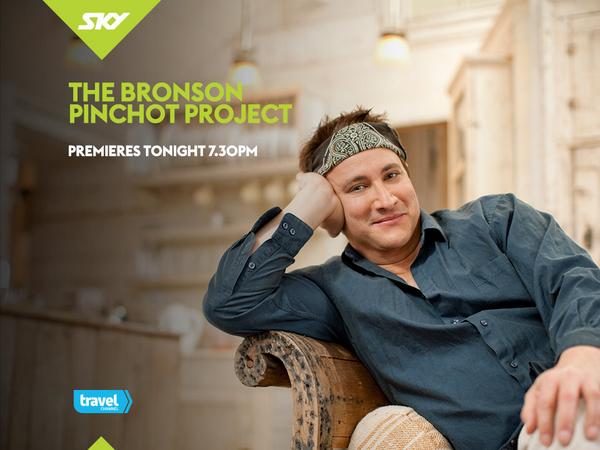 NEWS FOR THE SHEEP CAPITAL OF THE WORLD:  The Bronson Pinchot Project is airing on New Zealand's version of the Travel Channel Wednesday nights at 7:30 and 8!  Check it out here.  Also, BPP was airing in Italy on The Fine Living Network as "CI PENSA BRONSON".   Anybody have video?  Send it our way! 😀
Speaking of BPP — an updated list of airings from the DIY Network.  Sooooo early.  GOOD NEWS:  They will be airing the ONLY episode of Bronson Saves America on December 17th at 4:30AM Eastern/1:30AM Pacific!  Set your DVR!!!  Times are EST.
YES!  More BP on the TeeVee!  Bronson will be guest starring on next week's episode of NCIS titled "Parental Guidance Suggested".
The Lowdown:
The NCIS team must determine if the murder of a Navy commander's wife is linked to her profession as a therapist or an act of terrorism after finding the commander's name on a Jihadist target list. Meanwhile, the team discusses Halloween costumes and Tony's recent dating habits.
NCIS airs Tuesdays at 8pm on CBS.

Well, among other atrocities on the planet, it looks like we won't be treated to new episodes of The Bronson Pinchot Project anytime soon (hint, hint you other TV networks you).  Don't fret!  DIY Network will be airing ALL of the episodes at the insomniac/early riser/just stumbling in the door time of 4:30AM Eastern/1:30AM Pacific.  EDIT:  Ohhhhh.. upcoming airings at 8AM Eastern/5AM Pacific!
They will also be airing the ONLY episode of Bronson Saves America on 9/29.
You can find out when BP will be on the TV here.
BPP Airings
Times may change and all that.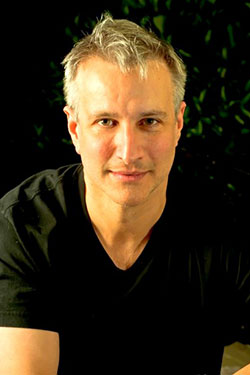 Well, according to Jeff VanderMeer anyway 😉 .  Actually, it's pretty awesome.  Check it out here.  Also, scroll down a bit and get an earful of BP's audiobooks, including Mr. VanderMeer's Authority.

Bronson's made his way over to Pinterest  — thanks to Beth Yarbrough 🙂 — check out the latest pins and what not here.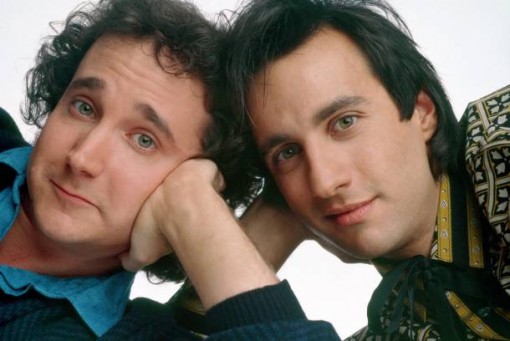 If you're a fan of The Leftovers you probably caught that the whole Perfect Strangers cast disappeared in a "Rapture-like event".  Check out Bronson's reaction and how it came about in the vulture.com article here. 🙂