Now, what are these you ask?  The Audies are awards recognizing distinction in audiobooks and spoken word entertainment sponsored by the Audio Publishers Association.  BP is up for the narration of "Warbound" by Larry Correia.  Snippet?   Don't mind if I do…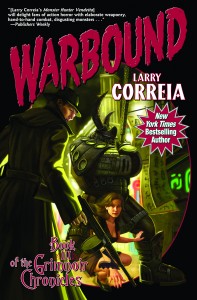 If that didn't give you chills…well, I'm sorry to report that you're dead.

 The Audies will be held in NYC on May 29th.  You can always check out audible.com for the mellifluous tones of Bronnie P.
Also, take a peek at author Larry Correia's blog and the Audies website for more info.
These were the last episodes CBS aired before cancellation.  We'll post the ones that aired overseas on future #TBT posts!

Fatal Attraction — aired 10/17/97.  Be careful what you wish for! Trip learns a valuable lesson after he takes Meego's magic wrist device and uses it to trick a popular girl into believing that he's the boy of her dreams. Trip initially enjoys the attention but changes his mind when his new "girlfriend" Brooke begins shadowing him and hanging on his every word. Meanwhile, the alien plays poker with Dr. Parker and some interns.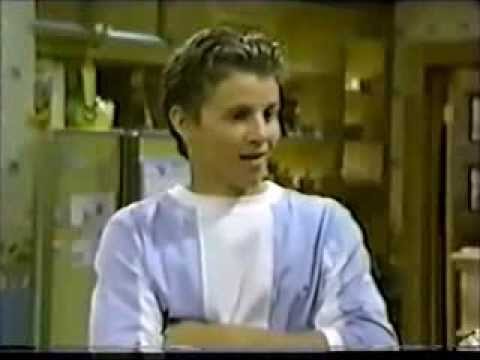 Halloween — aired 10/24/97.  Maggie finds out that her secret admirer will be arriving incognito at her Halloween party and enlists Meego's aid in unmasking the mystery man, while Meego tends to spooky tasks of his own when he sets out to give Trip a scare.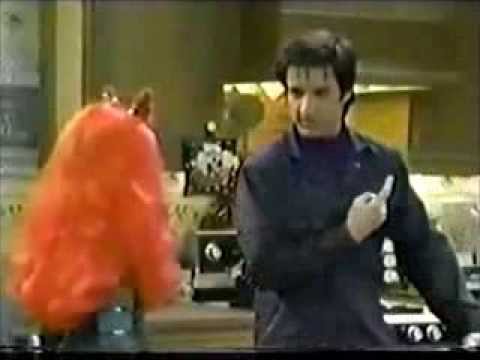 If you don't wander over to Facebook all that often — here's the latest from Bronson:
Author JENNIFER ROBERSON and I are going to interview each other for Audible.com and we are both interested in any questions people would like us to ask each other. As many of you know I am an audiobook narrator and one of the highest high points of my audio career has been narrating Jennifer's "CHRONICLES OF THE CHEYSULI" series, all eight of them. If you are familiar with the books, of which I am now a huge fan, please let us hear what questions you think we should ask each other.

Bestest, B
Love the book series?  Got a burning question?  Head over to the Facebook page and ask away!  We'll post the the finished interview here too.

 The first four audiobooks of the "Cheysuli" series will drop March 11th.
Here are links to Jennifer's Wiki and her Audible.com page
This week we're headed back to March of 1996 to the first season of NBC's 3rd Rock From The Sun!  In this episode titled Ab-Dick-Ted — BP guest starred as Roy, Dr. Mary Albright's (played by Jane Curtin) brother.
The Solomons find out family members sometimes irritate each other. When Dr. Albright tells Dick she has a brother (Roy), Dick thinks the Solomons can benefit from observing Dr. Albright and Roy and he invites them over. It soon turns out Dr. Albright and Roy don't get along all that well. And, much to Dr. Albright's dislike, Roy tells a story about how he was once abducted by a spaceship. The Solomons don't know how to deal with this information: Should they kill him? 
THE SUSPENSE!
 BONUS: little kid Joseph Gordon-Levitt!  Enjoy!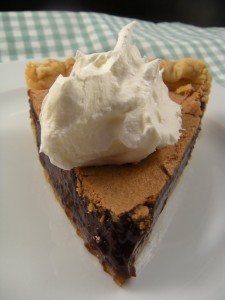 Bronson has been doing some guest blogging on Beth Yarbrough's Southern Voice! Read his rhapsody on pie here.

Some fun stuff from 1985:  Parachute pants.  The PMRC.  Starship built this city on rock n' roll…*shivers*  Oh, and George Burns Comedy Week!  Well, it was a week that ran for 13 of 'em on CBS.  It was produced by Steve Martin and his "Jerk" co-writer Carl Gottlieb.  Bronson co-starred with Dave Thomas (Doug McKenzie..beauty, eh?) in an episode titled "Boris and Ivan Visit Las Vegas"..

Two cosmonauts (Dave Thomas, Bronson Pinchot) crash their space capsule near Las Vegas and try to assimilate while dodging American soldiers and the KGB, which is disguised as a bowling team. 
The KGB disguised as a bowling team?  Seems legit.  But fun, nonetheless.  Enjoy some decadence, depravity and potato salad!
As always, big thanks to Linda Kay and her endless archives!  Check out her You Tube channel here.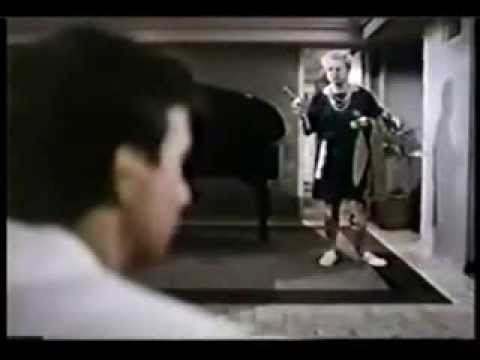 Why not, right?  Back to the fall of 1997 we gooooo…enjoy!
The Truth About Cars and Dogs — aired 10/3/97.  Maggie tries to tell her dad that the family nanny is an alien. Meanwhile, Meego goes on a date with the Parkers' next door neighbor; and Edward helps Alex build a model car for a derby. Jaleel White makes a second cameo appearance.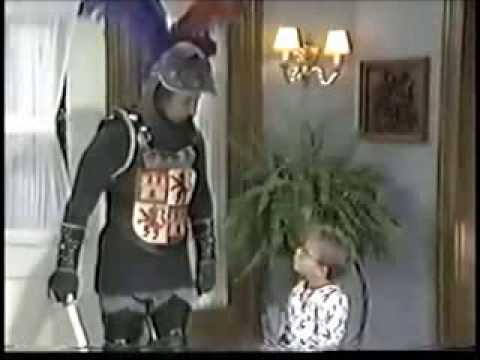 It's Good to be King — aired 10/10/97.  When Meego hears that Trip is no longer required to study to pass history now that he's the star of the basketball team, which is coached by the history teacher, he gives his own lesson. He shrinks the teacher/coach and leaves him guarded by watchdog Barkley, while he substitutes – as King George III. Meanwhile, Edward and Alex plan a fishing trip.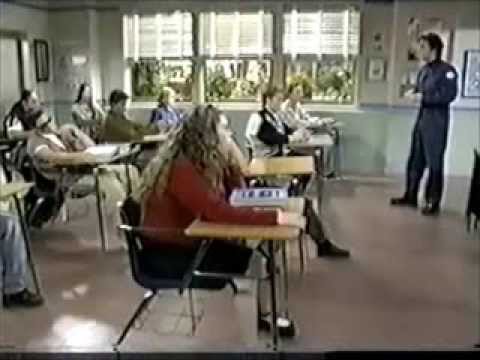 Since Russian duo t.A.T.u are back in the news and releasing a new single, I thought I would dive into DVD purgatory and dig up this treasure of a clip from the movie You and I. BP plays a cantankerous fashion photographer.
Early in her journey of personal degradation, Barton goes to see a legendary photographer played by, of all people, Bronson Pinchot, who takes one look at Barton and bitchily grouses, "What am I supposed to do with this ass? Show widescreen movies? I mean, for f*ck's sake, that's not an ass, that's a continent and I am not a satellite photographer."
Check out Nathan Rabin's AV Club dispatch here.  You can decide whether or not you want to watch the rest of the movie, but this is the best part..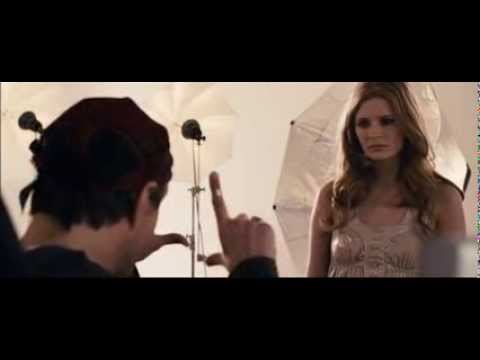 It's time to jump back almost 17 years (already?) to the fall of 1997 — when CBS decided to go up against ABC's TGIF and invite everyone to its own Block Party.  Oof.  One of these shows was Meego..take it away, CBS:
Bronson Pinchot returns to series television as Meego from planet Marmazon 4.0, an alien wise beyond his 9,000 years, whose spaceship crashes onto Earth. Meego is discovered by three children: Alex, Maggie and Trip Parker, who could use a little TLC and pass him off to their single dad, Dr. Edward Parker, as the perfect caretaker. Originally intending to stay only until his spaceship can be repaired, Meego has a change of heart and decides to move in after he becomes emotionally attached to the kids, particularly to young Alex, and realizes that he has an out-of-this-world knack for child-rearing on Earth.
The show was produced by the same team that worked on Perfect Strangers, gotta work right?  There were 13 episodes, but the network put the kibosh on it after 6.  Boo.  The remaining epis aired overseas.  Thankfully, some people let their VCR roll during the CBS Block Party.  Here are the first 2 epis of Meego!
Pilot — aired 9/19/97.  Meego is made temporary babysitter for the Parker kids after his spaceship crashes in their backyard and he waits for repairs to be completed, but quickly finds himself growing attached to the youngsters and questioning his return home.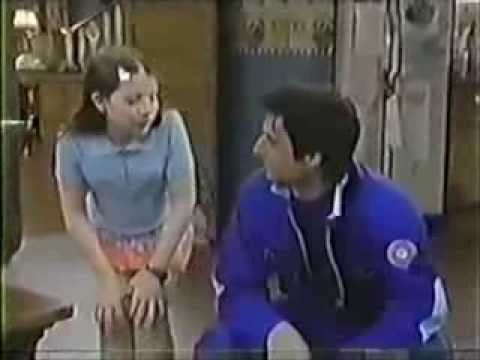 "Love and Money" — aired 9/26/97.  Meego gets his first paycheck, but still has a lot to learn about money; Maggie interrupts her studies to watch Trip and his friend play street hockey. Family Matters star Jaleel White has an uncredited cameo in his Steve Urkel character.
We'll post more epis on future Throwback Thursdays!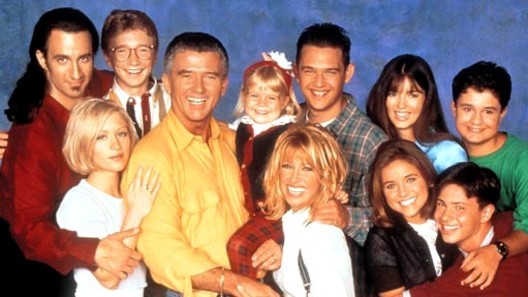 Set your DVR's!  Season 6 of Step By Step is currently running on The Hub Network!  You can get your Jean Luc fix weeknights 10p Eastern/7p Pacific.  Check out The Hub on DirecTV channel 294 and Dish channel 179.
You can also take a peek at the awesome Step By Step images in the Gallery!