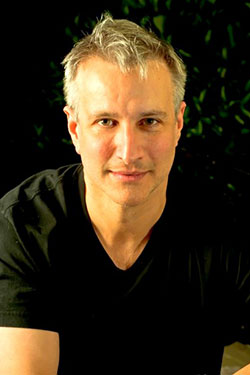 Well, according to Jeff VanderMeer anyway

.  Actually, it's pretty awesome.  Check it out here.  Also, scroll down a bit and get an earful of BP's audiobooks, including Mr. VanderMeer's Authority.

Bronson's made his way over to Pinterest  — thanks to Beth Yarbrough

— check out the latest pins and what not here.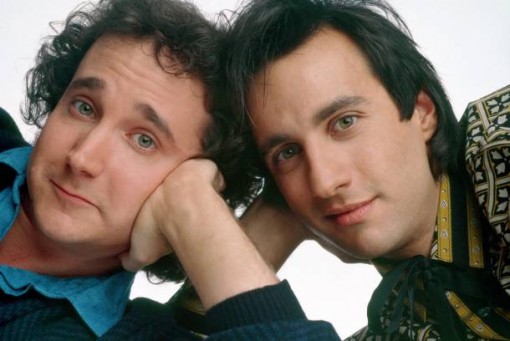 If you're a fan of The Leftovers you probably caught that the whole Perfect Strangers cast disappeared in a "Rapture-like event".  Check out Bronson's reaction and how it came about in the vulture.com article here.

We get a lot of questions regarding BP's audiobooks.  What better way to celebrate, eh?  You can find all 130+ at audible.com – quite a few new ones too!

 Perhaps you're on the fence?  Here are a few nibbles:
We've also posted the Jennifer Roberson interview with Bronson here.
And for those of you who dabble in voicework, BP will be teaching a class at the Deyan Institute in LA June 28th and 29th.  All the deets here.
Our favorite Taurini is 55 today!  If you want to send BP birthday wishes you can stop by our Facebook page, hit him up on his Twitter or shoot him an email at salvage4bronson@gmail.com.
Salute!
…aaaannndd we're back.

A bit from Wikipedia about the show:
Amazing Stories is a fantasy, horror, and science fiction television anthology series created by Steven Spielberg. It ran on NBC from 1985 to 1987.  The series was nominated for 12 Emmy Awards and won five.  It was not a ratings hit (ranking 40th in Season 1 and 46th in Season 2), however, and the network did not renew it after the two-year contract expired. The 1987 science fiction movie, *batteries not included was originally intended to be featured in Amazing Stories, but Steven Spielberg liked the idea so much that he decided to make it a theatrical release.
Bronson played a movie director in the October 27, 1985 episode titled "Mummy, Daddy"
An actor (Tom Harrison) dressed as a mummy races from location-filming of a horror movie through a primeval Southern swamp to reach his wife, who is about to give birth. But the locals believe in the eerie legend of Ra Amin Ka, and when they encounter the panicked, bandaged performer, they are positive he is the real deal.
FUN TRIVIA:  Danny Elfman wrote the musical score for this episode!  And the chapter is reportedly inspired by a real life event that happened when a fully costumed Boris Karloff as the Frankenstein monster traveled to the hospital where he had just become a father.
http://www.bronsonpinchot.org/renee/files/mummydaddy.flv
You can purchase Amazing Stories: The Complete First Season at Amazon.com
Courtesy of Vince Mancini @filmdrunk
Bronson Pinchot chooses his pick for best hair at brunch #TrueRomanceFest
Q & A with "True Romance" star Bronson Pinchot
Fox Beat:  Geeking Out at True Romance Fest
First 'True Romance' festival in Burbank proves that love never dies
JoBlo spends the weekend at True Romance Fest
..and Jimmy O from JoBlo.com's interview with Bronson: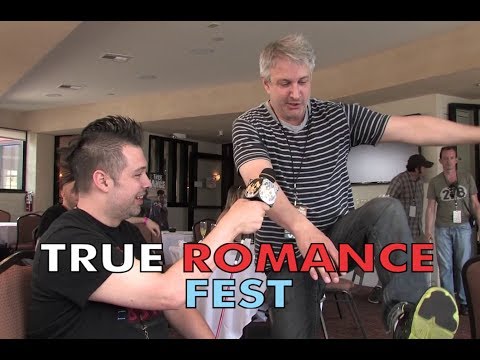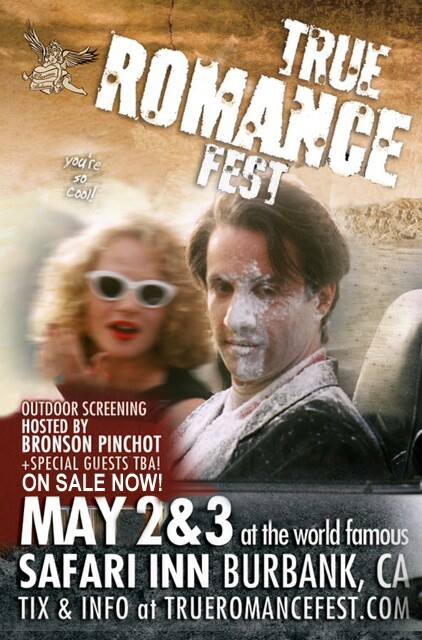 If you're in SoCal this weekend, you should probably do this.  Why wouldn't ya?

 All of the awesome info is on the True Romance Fest website.
From their Facebook page:
"I gave Bronson some light reading before bedtime to help promote Patricia Arquette's charity, givelove.org. He thinks you should bid for a "Date with Patricia Arquette" … it's for a good cause! Check it out here and join us at the True Romance Fest this weekend!"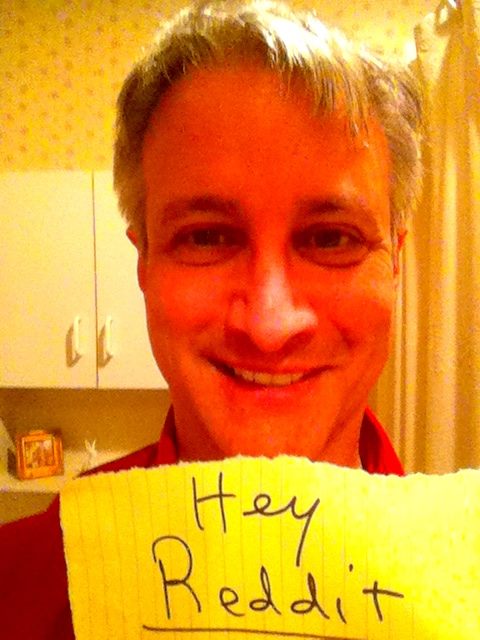 Head over to Reddit TODAY around 5PM Eastern/2PM Pacific for another round of hilarity!  This is BP's third AMA — hit up Reddit's search function and you can find the other two.  He'll be taking your questions and talking about the True Romance Fest May 2nd and 3rd in Burbank, CA.  It's always a blast!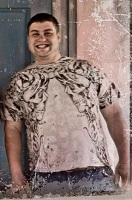 All the fans of The Bronson Pinchot Project are more than familiar with Mikey "The Panda" Papusha's sweet nature and charisma.
Unfortunately, Bronson has just informed us that Mikey's father has passed away suddenly at the age of 52, leaving the family in financial difficulties, as he did not have life insurance.
Mikey has reached out to all the fans who are able to help in this time of need with donations, which can be done via PayPal. Any amount is welcome and will be instrumental in covering funeral expenses and other immediate needs.
Read Bronson's post in our Facebook page.
---
Donate to help Mikey
And we have just created a page at the popular crowdfunding site GoFundMe for those who wish to know more about the campaign and get updated on how much more is needed. Visit the campaign page and donate by using the widget below: