Hey all! Since I've been receiving quite a few autograph requests these last few months, I thought it was time to spruce up the FAQ page and remind the fans who kindly requested an autograph through the mail that Bronson does not send out autographs at this time.
Bronson does take part in film and TV conventions from time to time, we will keep you posted about them if/when they happen.
Thanks all! 🙂
Hey everybody! Today is not only Christmas Eve, it's BP Online's 6th anniversary as well! To mark both occasions, here's a little message from me to you:
Merry Christmas and a Happy 2016!

Update: Lise is back home and getting better every day! Yay!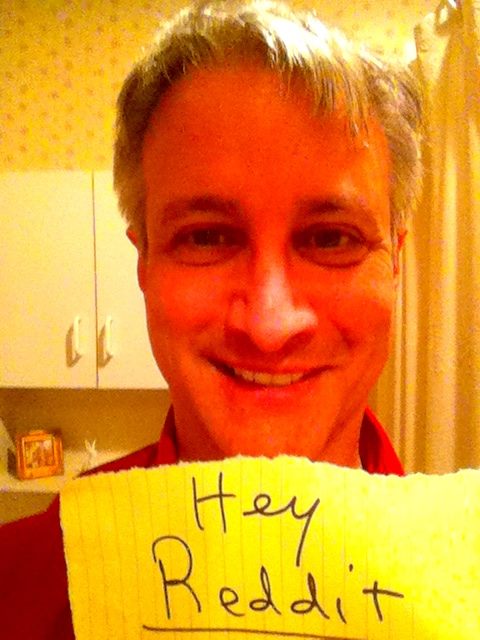 Head over to Reddit TODAY around 5PM Eastern/2PM Pacific for another round of hilarity!  This is BP's third AMA — hit up Reddit's search function and you can find the other two.  He'll be taking your questions and talking about the True Romance Fest May 2nd and 3rd in Burbank, CA.  It's always a blast! 😀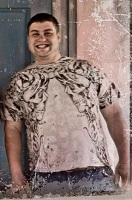 All the fans of The Bronson Pinchot Project are more than familiar with Mikey "The Panda" Papusha's sweet nature and charisma.
Unfortunately, Bronson has just informed us that Mikey's father has passed away suddenly at the age of 52, leaving the family in financial difficulties, as he did not have life insurance.
Mikey has reached out to all the fans who are able to help in this time of need with donations, which can be done via PayPal. Any amount is welcome and will be instrumental in covering funeral expenses and other immediate needs.
Read Bronson's post in our Facebook page.
---
Donate to help Mikey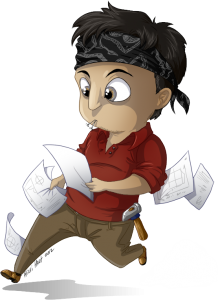 Did you miss the first season or are you having withdrawals?  You can buy it at Amazon Instant Video !
(Awesome art credit: RichiHart)
It's that time of the year again!
Bronson is turning 54 today and we are celebrating at our Facebook page! If you'd like to wish him a happy birthday, go to www.facebook.com/bpinchotonline and leave a message, or leave a comment below!

First of all, I would like to thank everyone who have sent messages and comments supporting the Bronson Pinchot Project for the past year, your messages have been read and immensely appreciated by us!
Now DIY and HGTV, the two networks which are responsible for producing the Bronson Pinchot Project would love to hear what you have to say about the show! Go to DIY and HGTV's Facebook pages and let them know you want more BPP!
DIY's Facebook Page: https://www.facebook.com/DIYNetwork
HGTV's Facebook Page: https://www.facebook.com/HGTV
Thinking of our friends and visitors who are on Facebook, we decided to create a Facebook Page for the website, where all can express their love for Bronson, interact with other fans and keep up to date with the latest news!
It is brand new and in need of visitors, so come on by and give us a "Like"!


Bronson took a little time off from filming The Bronson Pinchot Project to send everyone a little Xmas message:

Lots of love to all, a joyous Christmas and a happy and healthy New Year from your tardy but well-meaning BP.

I'm sure all of us would say tardy is much better than never, especially since he is just in time!
Thanks B, have a lovely Christmas!

Christmas is almost here!
This year, we're doing something a little different and (hopefully) easier for everyone, I know how busy this time of the year is for us all!

If you would like to send your "Merry Christmas" to Bronson and all the BP Online visitors, send it to contact@bronsonpinchot.org until Dec 23rd! We will be publishing them all here on the site on Christmas day for all our visitors to see!