Now, what are these you ask?  The Audies are awards recognizing distinction in audiobooks and spoken word entertainment sponsored by the Audio Publishers Association.  BP is up for the narration of "Warbound" by Larry Correia.  Snippet?   Don't mind if I do…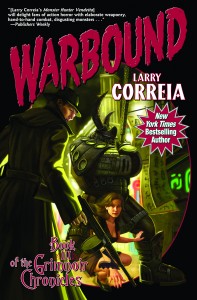 If that didn't give you chills…well, I'm sorry to report that you're dead. 😉  The Audies will be held in NYC on May 29th.  You can always check out audible.com for the mellifluous tones of Bronnie P.
Also, take a peek at author Larry Correia's blog and the Audies website for more info.