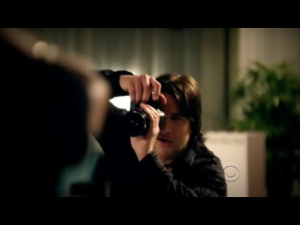 According to TV Guide's Mega Buzz , Bronson will be coming back to Hawaii Five-0 this season as Bastille!


This is what Mega Buzzer Natalie had to say:
The season premiere of Hawaii Five-0 was insane! Got any scoop for the upcoming season? — Jeremy
NATALIE: Yes! Bronson Pinchot will return in Season 2 as nefarious art dealer Bastille, who will once again team up with McGarrett. "Us three are in cahoots," says Hannah Cornett, who plays Bastille's gatekeeper. "We'll be teaming up and maybe one of the good guys goes to the bad side, but it's for the greater good overall."
We'll keep an eye on the upcoming episodes and let you know the news when we have them!
"Hawaii Five-0" airs Mondays at 10/9c on CBS.