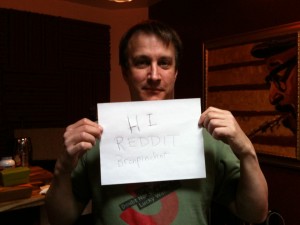 This just in: Bronson is answering the biggest Q&A in history on Reddit.com's AMA (Ask Me Anything)!
He has answered over a hundred questions so far, so if you'd like to read what's been answered already, go here: Bronson's AMA.
35 Responses to Bronson on Reddit – Ask Me Anything!