Chiller was a total hit, and we were left with some WONDERFUL moments of that reunion to keep for posterity. Here are a few of those moments!
Bronson and Mark shared lots of hilarious memories from their Perfect Strangers days in two interviews, the first for 106.7 Lite FM and the second for Good Day NY. And especially for our Facebook page, our friend and fellow admin Beth Yarbrough, who was at Chiller with Bronson and Mark, shared these wonderful pictures!
Enjoy! 🙂
106.7 Lite FM:

Good Day NY:

Beth and the boys:



Well, among other atrocities on the planet, it looks like we won't be treated to new episodes of The Bronson Pinchot Project anytime soon (hint, hint you other TV networks you).  Don't fret!  DIY Network will be airing ALL of the episodes at the insomniac/early riser/just stumbling in the door time of 4:30AM Eastern/1:30AM Pacific.  EDIT:  Ohhhhh.. upcoming airings at 8AM Eastern/5AM Pacific!
They will also be airing the ONLY episode of Bronson Saves America on 9/29.
You can find out when BP will be on the TV here.
BPP Airings
Times may change and all that.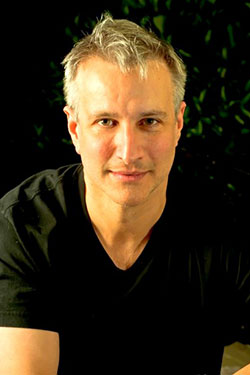 Well, according to Jeff VanderMeer anyway 😉 .  Actually, it's pretty awesome.  Check it out here.  Also, scroll down a bit and get an earful of BP's audiobooks, including Mr. VanderMeer's Authority.
Courtesy of Vince Mancini @filmdrunk
Bronson Pinchot chooses his pick for best hair at brunch #TrueRomanceFest
Q & A with "True Romance" star Bronson Pinchot
Fox Beat:  Geeking Out at True Romance Fest
First 'True Romance' festival in Burbank proves that love never dies
JoBlo spends the weekend at True Romance Fest
..and Jimmy O from JoBlo.com's interview with Bronson:

..the fun continues!  BEAUTY!  Listen to The Todd Shapiro Show on Sirius XM channel 168 (Canada Laughs) weekdays at 9AM Eastern.  Also, the True Romance Fest continues TONIGHT at The Safari Inn in Burbank!
P.S.  No potato pancakes were harmed during editing and airing of this interview.  Well, maybe one. 😉

Great stuff from BP!  You can catch the Todd Shapiro Show on SiriusXM channel 168 weekdays at 9AM Eastern.  We'll post part two soon! 😀

If you don't wander over to Facebook all that often — here's the latest from Bronson:
Author JENNIFER ROBERSON and I are going to interview each other for Audible.com and we are both interested in any questions people would like us to ask each other. As many of you know I am an audiobook narrator and one of the highest high points of my audio career has been narrating Jennifer's "CHRONICLES OF THE CHEYSULI" series, all eight of them. If you are familiar with the books, of which I am now a huge fan, please let us hear what questions you think we should ask each other.

Bestest, B
Love the book series?  Got a burning question?  Head over to the Facebook page and ask away!  We'll post the the finished interview here too. 🙂  The first four audiobooks of the "Cheysuli" series will drop March 11th.
Here are links to Jennifer's Wiki and her Audible.com page
EDIT:  Here's the interview! 😀
We're going to start doing some throwbacks on Thursdays — why not, right?  Let's kick it off with BP's first visit to Seattle.  Northwest Afternoon was a local talk show on Seattle's ABC affiliate KOMO TV.  This was about July 1990 because Dick Foley mentions the Goodwill Games ('memba those?) which were played there that year.  Anyway, there's a kilt, some late '80s graphics, and fun hair.   Also, people still dress like this in the PNW.  Enjoy!
As always, big thanks to Linda Kay and her extensive archives!  Check out her YouTube channel and for all things Perfect Strangers visit her website P.S. I Love You!
Part 1
Part 2
Part 3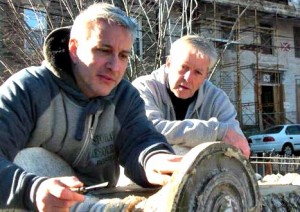 While BP was in Boston for Super Mega Fest in November, he took a tour of Kittredge House — a 19th-century mansion in Roxbury's Highland Park neighborhood that is being renovated into apartments by Historic Boston Inc.  Check out the articles here and here!
Here's a wonderful interview Bronson gave to his friend Aaron Stipkovich in February, when the first season of The Bronson Pinchot Project was premiering. It's wonderfully long and filled with great moments, check it out here: http://www.andmagazine.com/content/phoenix/12293.html
The video has been made private for the second time. Hope everyone got to watch it while it was public!