Here we are again, 2013 flew right by, didn't it?
Our Christmas tradition continues here on BP Online, with our mega post made of special greetings sent by fans.
And here they are:
From Lois: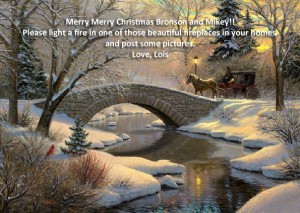 ---
From Tanya:
Dear Bronson Pinchot: I just want to say I hope u have a very Merry Christmas & a happy, healthy & prosperous New year! I tape & watch your show on the D.I.Y. Network. I absolutely adore you & your many workers on the show. You are funny but also enlightening in the way u teach us all the proper terminology that's used in architecture & design. I must say I do love the interaction between u & Mikey. My son's name is Mike. He has seen your show & likes it too, but not as much as I do!
So please, Mr. Bronson, have a special holiday season. Take care & I picture u in your little elf house, in a onesie, reading Dickens & having a brandy to stay warm, just like me! Tee-hee! Peace & Love,
Tanya Jenkins 😉
---
From Missy: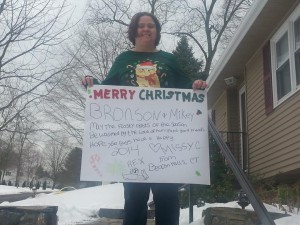 ---
From Sel: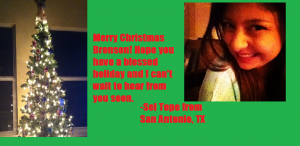 ---
From Kristen-Lee:

I haven't been able to prepare anything special this year, but to all of you out there who helped keep BP Online alive for 4 years, my most sincere THANK YOU!
Have a lovely Christmas and a very special New Year, everybody!