Well, among other atrocities on the planet, it looks like we won't be treated to new episodes of The Bronson Pinchot Project anytime soon (hint, hint you other TV networks you).  Don't fret!  DIY Network will be airing ALL of the episodes at the insomniac/early riser/just stumbling in the door time of 4:30AM Eastern/1:30AM Pacific.  EDIT:  Ohhhhh.. upcoming airings at 8AM Eastern/5AM Pacific!
They will also be airing the ONLY episode of Bronson Saves America on 9/29.
You can find out when BP will be on the TV here.
BPP Airings
Times may change and all that.

Bronson's made his way over to Pinterest  — thanks to Beth Yarbrough 🙂 — check out the latest pins and what not here.
We get a lot of questions regarding BP's audiobooks.  What better way to celebrate, eh?  You can find all 130+ at audible.com — quite a few new ones too! 🙂  Perhaps you're on the fence?  Here are a few nibbles:
SoundCloud Ultimate Error: The track you specified in the shortcode does not exist in your account.
We've also posted the Jennifer Roberson interview with Bronson here.
And for those of you who dabble in voicework, BP will be teaching classes at the Deyan Institute in LA.  All the deets on future workshops here.
Our favorite Taurini is 55 today!  If you want to send BP birthday wishes you can stop by our Facebook page, hit him up on his Twitter or shoot him an email at salvage4bronson@gmail.com.
Salute! 😀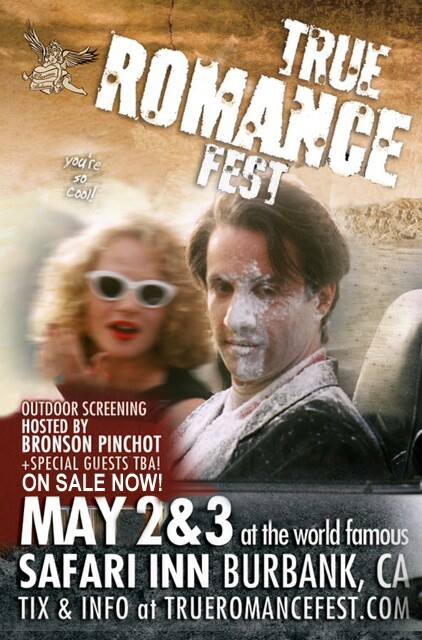 If you're in SoCal this weekend, you should probably do this.  Why wouldn't ya? 😉  All of the awesome info is on the True Romance Fest website.
From their Facebook page:
"I gave Bronson some light reading before bedtime to help promote Patricia Arquette's charity, givelove.org. He thinks you should bid for a "Date with Patricia Arquette" … it's for a good cause! Check it out here and join us at the True Romance Fest this weekend!"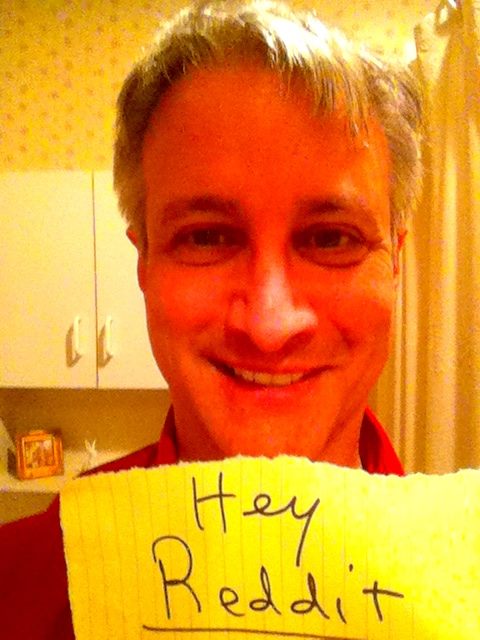 Head over to Reddit TODAY around 5PM Eastern/2PM Pacific for another round of hilarity!  This is BP's third AMA — hit up Reddit's search function and you can find the other two.  He'll be taking your questions and talking about the True Romance Fest May 2nd and 3rd in Burbank, CA.  It's always a blast! 😀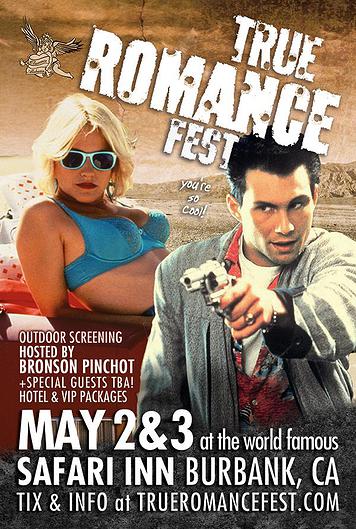 FINALLY!  Individual "screening only" tickets on sale March 24 at 10 am PDT at the True Romance Fest website.  They start at 35 bucks.  There are still a few VIP hotel packages available (Breakfast with Bronson, anyone? 😉 ) It's gonna be a blast!
Now, what are these you ask?  The Audies are awards recognizing distinction in audiobooks and spoken word entertainment sponsored by the Audio Publishers Association.  BP is up for the narration of "Warbound" by Larry Correia.  Snippet?   Don't mind if I do…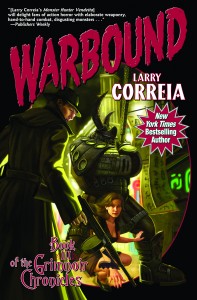 If that didn't give you chills…well, I'm sorry to report that you're dead. 😉  The Audies will be held in NYC on May 29th.  You can always check out audible.com for the mellifluous tones of Bronnie P.
Also, take a peek at author Larry Correia's blog and the Audies website for more info.

If you don't wander over to Facebook all that often — here's the latest from Bronson:
Author JENNIFER ROBERSON and I are going to interview each other for Audible.com and we are both interested in any questions people would like us to ask each other. As many of you know I am an audiobook narrator and one of the highest high points of my audio career has been narrating Jennifer's "CHRONICLES OF THE CHEYSULI" series, all eight of them. If you are familiar with the books, of which I am now a huge fan, please let us hear what questions you think we should ask each other.

Bestest, B
Love the book series?  Got a burning question?  Head over to the Facebook page and ask away!  We'll post the the finished interview here too. 🙂  The first four audiobooks of the "Cheysuli" series will drop March 11th.
Here are links to Jennifer's Wiki and her Audible.com page
EDIT:  Here's the interview! 😀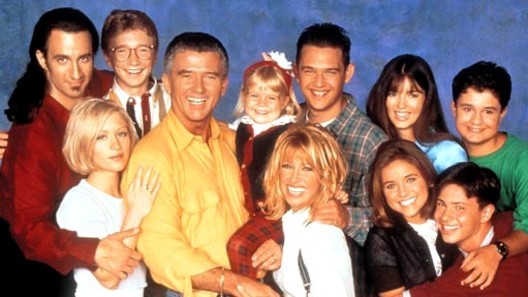 Set your DVR's!  Season 6 of Step By Step is currently running on The Hub Network!  You can get your Jean Luc fix weeknights 10p Eastern/7p Pacific.  Check out The Hub on DirecTV channel 294 and Dish channel 179.
You can also take a peek at the awesome Step By Step images in the Gallery!